Holiday destinations are numerous, the same as holiday activities and experiences. However, amid different ideas and opportunities to build a remarkable holiday experience, health-focused holidays are attracting attention and fast becoming a rave. And can you blame people? Who wouldn't love the idea of a vacation that's both fun and healthy, as well as the assurance of returning from a vacation feeling refreshed and ready to face daily activities?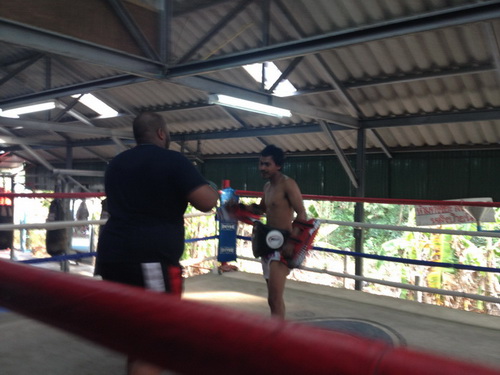 A Muay Thai holiday is such a health-focused holiday that affords travelers the excitement of an interesting vacation while improving their health and fitness. A Muay Thai vacation takes place in Thailand and is carried out in a Muay Thai training camp that is focused on health and fitness training.
The first step to enjoying a Muay Thai holiday is to sign up at a training gym in Thailand where you will be taught Muay Thai martial arts by a trainer. You will be taken through a brief history of Muay Thai, as well as the practical steps of Muay Thai training.
Muay Thai Holiday: What's in it for you?
There are several health benefits associated with Muay Thai training, and when you register for this training during your holiday, you can enjoy these benefits. First, it is an opportunity for you to improve your fitness levels. Many people are not physically fit because they don't make time for exercise. A weekend spent at a Muay Thai training camp is a great opportunity to correct that. Weight loss is also an added advantage because Muay Thai sport is very intense, and will cause you to burn a lot of excess fat and calories, which will result in weight loss.
Other health benefits include cardiovascular health, bone and muscle health, reduced stress, improved focus, as well as the development of self-defense skills.
What will you be doing during training sessions?
Your training sessions will comprise warm-up exercises, punching bags training, defense and attack training, and you will also engage in sparring with a partner. The entire training process is quite intense, but it is also enjoyable, and you won't know when the time will pass.
At the training camp, you will meet other trainees who are visiting Thailand for the holiday, and it is an opportunity to make friends, build genuine connections, and make memorable experiences.
What can you do in your free time?
When you're not training, you have your spare time to explore the surroundings of your gym, the city around you, as well as the major tourist sites in Thailand. You can get a local or tour guide to show you the holy temples, local markets, natural reserves, as well as other historic sites. You can also try out several delicious Thai meals, provided they are healthy and will not work against your training and desired results.
There are several beautiful beaches where you can relax and even engage in water sports such as snorkeling.
A Muay Thai holiday in Thailand is all shades of fun and is equally healthy for anyone who takes part in it.