adly so many people pass through life and they never have the opportunity to enjoy the health benefits which is obtained by regular exercise. Frankly the benefits of exercising frequently cannot be overstated. Millions of people across the world have been informed about the extraordinary benefits of Muay Thai training which includes high levels of physical fitness, rapid weight loss and some remarkable health benefits. Muay Thai enthusiasts living abroad spend every holiday and weekend in Thailand to ensure that they can benefit as much as possible from this time tested Martial art discipline. This sport has taken the world by storm and Muay Thai trainers have their hands full to attend to all newcomers. Muay Thai in Thailand provides you with the opportunity to learn one of the most respected martial art disciplines in the history of mankind. This is precisely why so many people are signing up for Muay Thai training every year.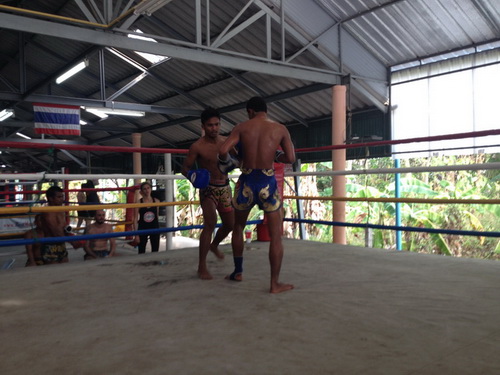 Popular regions
Phuket has in recent years emerged as a genuine Muay Thai powerhouse where absolutely everything Muay Thai related can be experienced. There are many training camps scattered across the city where a very high quality of training can be received. Many champions have emerged from Phuket and surrounding areas and many of them have been highly regarded ambassadors for Muay Thai who represented the sport on every continent. One of the most important parts of Muay Thai training is jogging which is frequently done along the beach. Students get lots of fresh air, they can enjoy the view and get the cardiovascular system going. While jogging there will be a lot of sparring and stretching all of which is part of the Muay Thai routine. Most Muay Thai training camps are located in spacious studios where all of the weekly workouts take place. This is a form of martial arts which is both incredibly exciting and extremely rewarding which is why it is easier for students to remain committed and motivated.
The ancient art
Even though Muay Thai has been practiced for 7 centuries and it derives from a form of martial arts which is 2000years old, still Muay Thai is considered to be a relatively simple combat discipline. Even so mastering all of the techniques can take many years. Nevertheless a fully trained Muay Thai fighter is a fearsome adversary which should never be engaged without a very good reason. There are so many reasons why people should seriously consider Muay Thai training. A student will learn about discipline, focus and how to prioritize things in their lives in order to maintain a healthy balance. Thailand is a civilised country with excellent infrastructure and a healthy economy and that is why many of the training facilities are in very modern premises. Many training camps are very close to the local beach while others are in one the stunningly beautiful rural areas and this is why it is important to decide beforehand where you would want to train. Muay Thai sport is for good health in holiday business.