Fitness has become a pursuit of practically everyone everywhere, whether young or old. People want to have strong bodies, build stamina, and ensure that they reach all their health goals. Truth be told, there are so many ways to go about it, but how many of these methods are efficient and effective? Your guess is as good as mine.
However, there's a new gospel that's being spread all around the world, and that is the gospel of Muay Thai. Muay Thai is a Thai martial arts sport that is known as one of the most intense exercises. It is a full-body workout that entails the use of the hands, legs, elbows, and feet in boxing and achieving weight loss and stamina.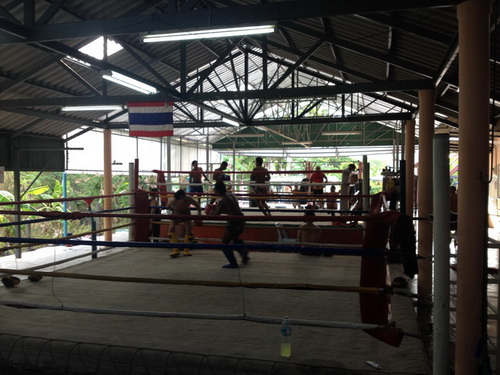 There are so many reasons to get involved in Muay Thai training. Let's look at a few.
The results are amazing
Muay Thai stays true to its reputation as a hardcore sport. The result of this is a very obvious physical benefit coming from cardio training, endurance training, and strength building. You'll enjoy a strong core, stronger legs, muscles, fat-burning, and defined arms.
This martial arts sport offers you one of the best ways to build your self-defence skills, whether you are male or female. You will learn simple but effective skills that'll help you defend yourself when you find yourself in a dangerous situation.
Weight loss benefit is certain
One of the most famed benefits of Muay Thai is weight loss, so this list won't be complete without it. Thanks to Muay Thai training, you can burn a lot of calories from weeks of intense workouts. You can say goodbye to all the fat you have been struggling with and say welcome to a fit, strong body.
Muay Thai is one very sure and fun way to relieve both physical and mental stress. Whether it is stress from work, family, or your daily life, you can get them out of your head and body.
It is quite interesting that a sport that is as intense as Muay Thai can give you so much relief and peace when you carry it out. You'll feel so much calmer and more positive when you're done with the training session.
Fun times are assured as well
With all the workout benefits that Muay Thai offers you, there's also a fun side to the training. So, while you're boosting blood flow and getting your heart to pump better, building stamina, and developing lean and healthy muscles, you can also be having fun.
How does this happen? Most Muay Thai training camps in Thailand are surrounded by beautiful scenery, beaches, tourist sites, and entertainment spots where you can spend time relaxing when you're not working out.
Muay Thai is the fitness exercise you're missing out of
Visit a Muay Thai gym in Thailand, sign up at a training camp, and begin your training sessions where you can work your way towards your health and fitness goals. You can also get your family involved by taking a fitness vacation in Thailand.  The ultimate exercise to keep you in good shape is from Muay Thai program. Muay Thai is a new holiday business with digital technology.