Planning international travel is incredibly exciting but it can be overwhelming too. The very best holidays are well-planned, affordable and provide exactly what you need during your time away. From travel documentation to packing your luggage, a look at how you need to prepare for your next vacation can help you avoid many unnecessary delays and complications that could ruin your time away.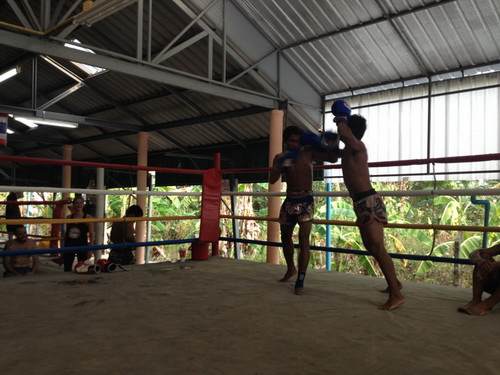 Whether you wish to spend your holiday on the beach or gorgeous remote island, planning is a crucial step for a successful getaway. To make your trip a memorable one, choose a destination, the period for your stay and an estimated budget. If you are looking to partake in outdoor activities, do not forget to consider the season of the location you are traveling to. Beyond the season, learn of the weather conditions and temperatures you may expect. If you travel to an Asian country with summer temperatures that soar above the 40 degree Celsius mark, you may struggle to enjoy any physical activities or sightseeing ventures. Another factor to consider is travel during the peak seasons. When large volumes of tourists flock to the city center and popular attractions, it can be difficult to get the time you need to thoroughly enjoy your new experiences. Peak season prices for airlines and general travel are usually higher than off-peak seasons. If you can avoid the busy crowds by traveling outside of tourist times, it could make for a more relaxing vacation.
Plan for a holiday that you can afford. One of the biggest mistakes made in preparing for international vacations, is charging your expenses to a credit card. This simply results in unsurmountable debt upon returning home. A budget can help you plan for an enjoyable getaway where you can cover the costs for the tickets, food, travel and other necessities. It is also a good idea to pay for most of your goods by cash and to have an internationally approved credit card available in case of emergencies. This helps you control your expenditure.
Plan a Muay Thai Sport Holiday in Thailand
Thailand is undoubtedly one of the most popular holiday destinations because of its beauty and diversity. It has also become sought after by fitness enthusiasts, athletes and mixed martial artists who are interested in mastering their craft, developing incredible technique and experiencing the immense benefits of training among Thailand's very best. Muay Thai is a combat sport involving the entire body. When you visit a Muay Thai training camp in Thailand, you will find contemporary amenities, modern accommodation and everything you need to make the most of your international experience. Muay Thai training camps encourage daily exercise from runs along the beach to jump rope and sparring before your Muay Thai lesson begins. Practice takes place most days of the week while events are held on a weekend. Whether you wish to pursue Muay Thai professionally or experience the fastest way to the ultimate fitness, then a Muay Thai training camp offers this and so much more. Plan your travel to a Muay Thai training camp in Thailand and transform your mind and your body. Muay Thai a new business for good health in holiday with combat sport.